Pork and apples are a match made in heaven and this recipe for Apple Cider Roast Pork is no exception.  It is such a simple recipe to make with impressive cooked results.  This is also a one-dish wonder (except for the gravy) which means less dishes.
Roasting and flavours don't need to be complex or require a lot of work, they can be really easy.  Let me show you how.
INGREDIENTS
1 Litre Apple Cider (non-alcoholic)
1 Cut of Pork  – I was sent this lovely cut of skinless pork from Murray Valley
4 Potatoes, sliced into 1cm discs
2 Carrots, sliced
1 Onion, sliced
6 Cloves Garlic
250gm Frozen Broccoli or any other green vegetable you like
3 Tbs Gravy Powder
Salt and Pepper to taste
LETS PUT IT ALL TOGETHER
1. In a baking dish place the potato, carrot, onions and garlic on top.  Season with salt and pepper.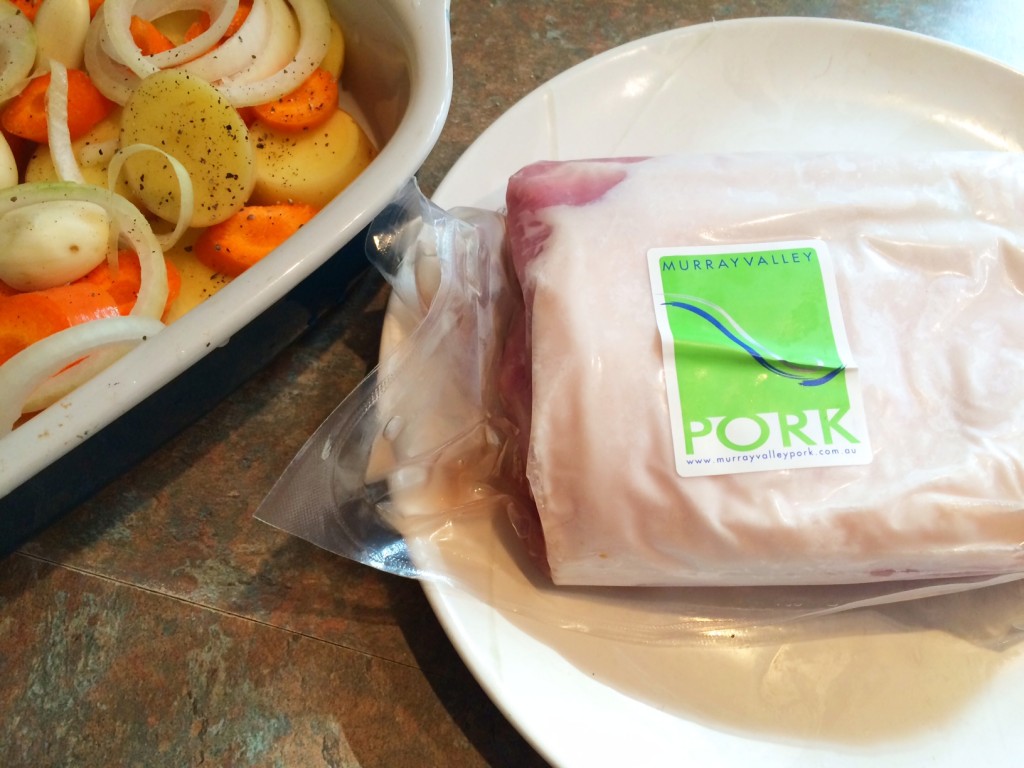 2. Place the pork cut on top of the vegetables, making sure to keep the garlic under the pork so the flavour infuses.
3. Pour int about 500-750ml of the apple cider, the vegetables should just be covered.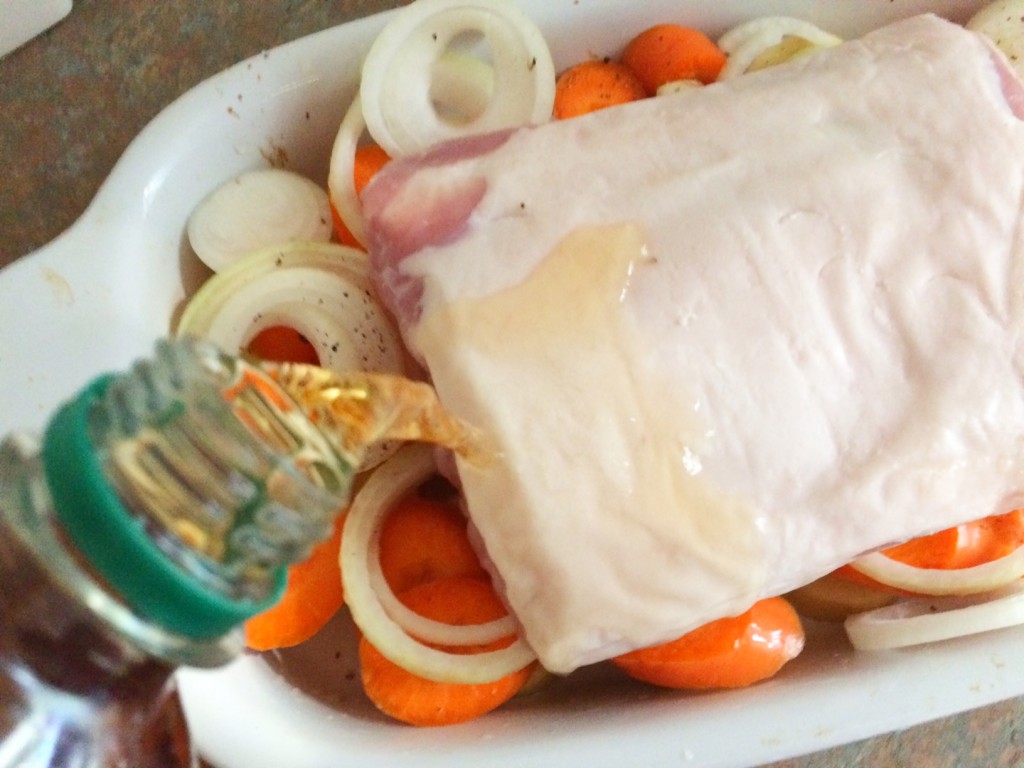 4. Season the top of the pork with lots of salt.  My cut didn't have any skin so I didn't have crackling, but if you did have pork skin make sure it is patted dry with a paper towel before putting the salt on. This will help it crackle.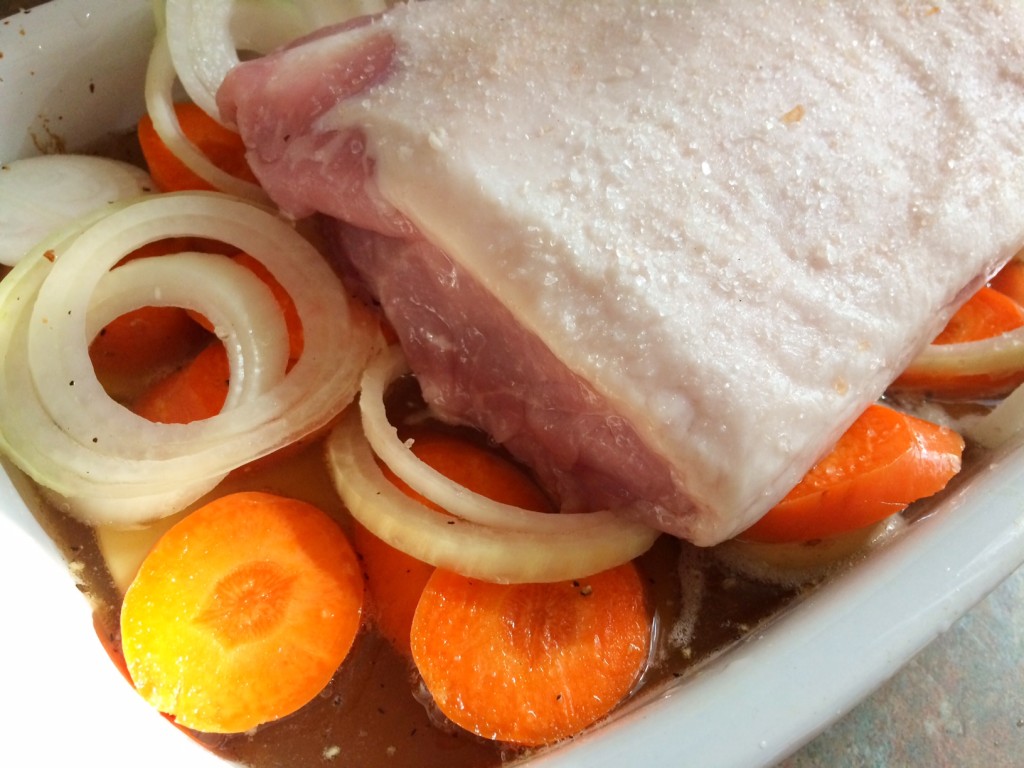 5. Place into a very hot 220 degree celcius oven for 30 minutes.  Then reduce the temperature to 150 degree celcius and cook slowly for 2 hours.
6. In the last 10 minutes add the frozen broccoli and leave to cook until the broccoli is tender.
7. To make the gravy: Place the gravy powder, and 250ml of apple cider into a small saucepan.  Bring to a gently boil while continually stirring. You should have a runny yet thick consistency.  If too thick add more apple cider.
Serves 4-6 depending on the size of your pork cut.
I was gifted two cuts of Pork from Murray Valley Pork in return for this wonderful recipe I get to share with you.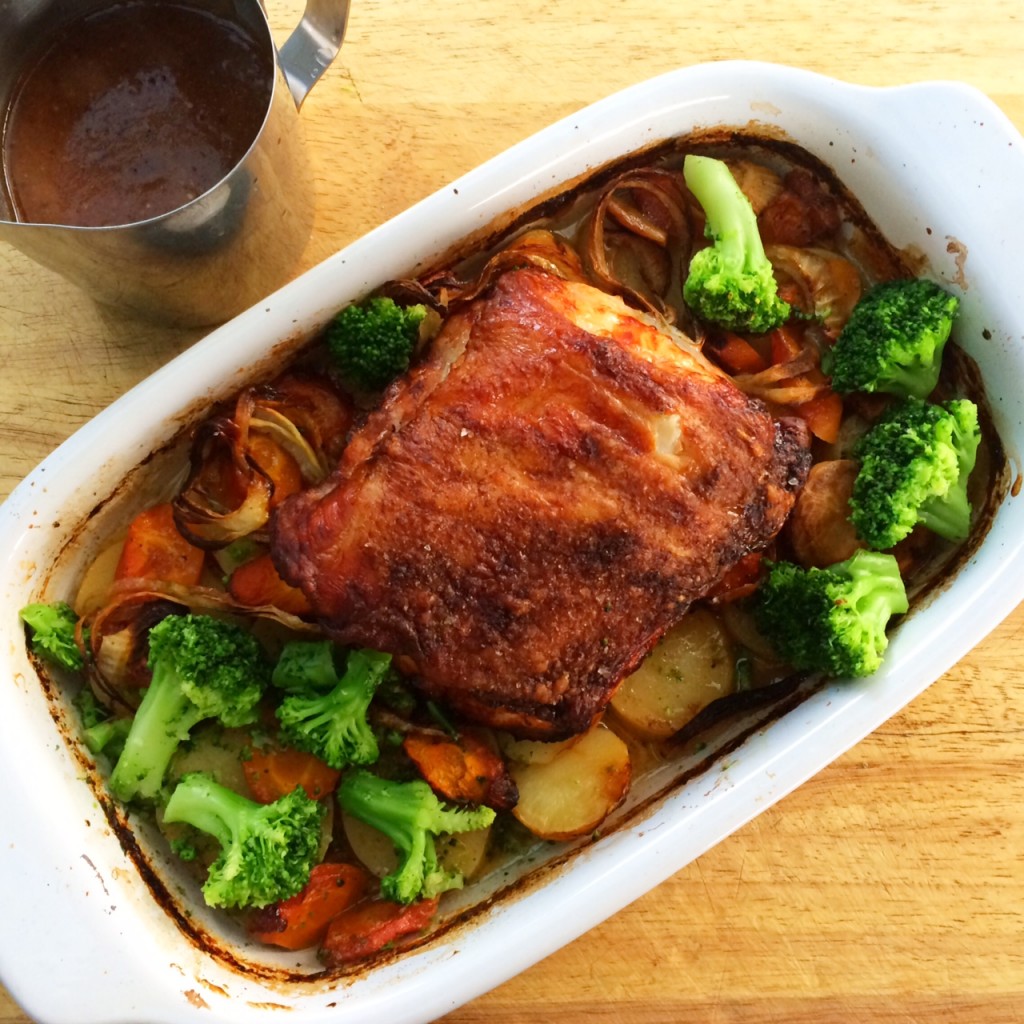 (Visited 3,913 times, 7 visits today)