I am so excited to announce that for the next 10 weeks starting 9 January 2014 I will be working with D'Orsogna Small Goods to bring you a new lunch recipe each week.
8 of which are from their Lunchtime Legend campaign headed by Matt Golinski and 2 recipes created by me.
D'Orsogna
stands for quality, in terms of taste, product integrity, safe food and customer service.
Each week I will share a recipe with you and include my tips on packing it for a lunchbox, freezer storing tips and other ways to make these recipe adaptable to a busy mums morning. You will see that with a little planning you can create lunches that the kids and yourself will actually want to eat.
If you want a sneak peak at what recipes are coming your way they can be found here.
D'Orsogna are also giving away a $30 Woolworths Gift Card each week for 10 weeks so you can make some of these yummy recipes at home.
How to stay up to date with the recipes?
Sign up for my newsletter here. I will be sending a newsletter each week with photos and links to the recipe of the week and the past weeks links.
The range of D'Orsogna products can be found exclusively at Woolworths.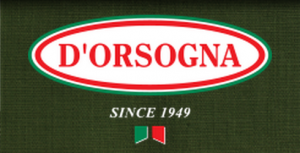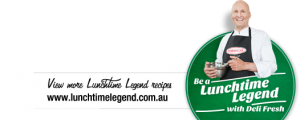 Disclaimer: The mentioned posts are sponsored post, I was provided payment as well as the ingredients to make the recipes. All opinions expressed are my own.

(Visited 232 times, 7 visits today)