We love making our own skewers as much as we love cooking on the BBQ as the weather starts to warm up. I found this delicious Kansas City BBQ Marinade when I was looking for something different to use at my local Woolworths and it has now become a firm favourite to use.  It is full of flavour and makes the process simple.
INGREDIENTS
500gm Beef, use a steak cut like Rump, cubed
2 Chicken Breasts, cubed
1 Red Onion, Cut into large chunks
1 Red Capsicum, Cut into large squares
2 Zucchini, cut into 1cm slices
1 Jar of Masterfoods Kansas City BBQ Style Marinade
Wooden Skewers
LET'S PUT IT ALL TOGETHER
1. Soak approximately 10-12 wooden skewers in water for a minimum of 1 hour.  Soaking them will help stop them from burning on the BBQ.
2. While the skewers are soaking take the time to cut the vegetables and meat.  Place the meat and chicken in separate bowl and pour over the marinade.  You want them to have a nice thick coating.  Place them in the fridge to marinate.  You can leave them overnight, or all day or for 1 hour – it's up to you.
3. Take the soaked skewers and start to thread the vegetables and meat on.  I like to start with a slice of zucchini as it acts like a stopper.  Do separate beef ones and separate chickens ones and alternate the meat and vegetables as you like.
4.  Heat the BBQ to cook the skewers.  Cook turning regularly to eliminate burning.  They are cooked when the meat bounces back when touched.
Serve with a side salad, rice, chips – whatever you like.
Serves 4 – 6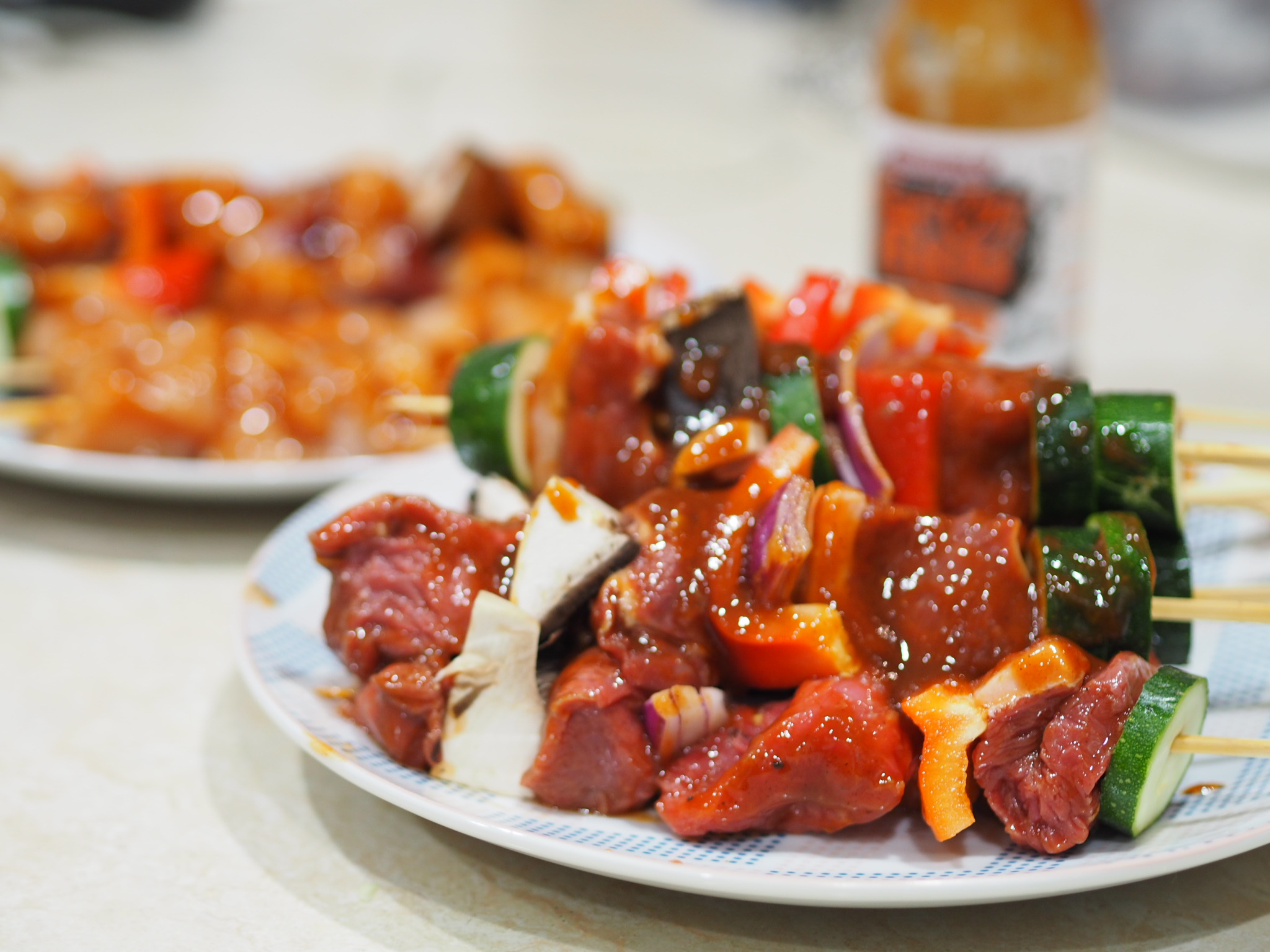 (Visited 251 times, 1 visits today)